About Us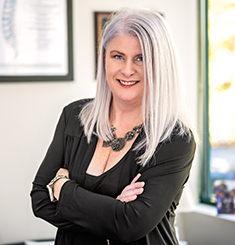 At Eaton Chiropractic we're about helping patients in Kennesaw get relief from pain, but our mission includes much more. The practice was founded in 1992 by Dr Jim Eaton. Since that time we've provided care based on a whole wellness perspective. Pain is symptomatic of other things that are going on in the body. We go after the issues that are causing the symptoms.
Our goal is to achieve the best possible outcome for each individual by ensuring they have a properly functioning nervous system. Utilizing chiropractic care and a whole health approach, we find the body expresses its full potential. We have helped countless individuals enjoy greater mobility and a better quality of life.
Five Pillars of Health
Most importantly, chiropractic care is about loving and caring for your body. A core feature of this approach is a healthy nervous system, in which the brain talks freely to the body and the body talks to the brain. We focus, however, not only on the nervous system but also a lifestyle that will enable you to take your health to the next level through wellness and fitness.
Our wellness approach includes five pillars of health:
Water: Take your body weight and divide it by two, that is the number of ounces of water you should be drinking every day.
Nutrition: Eat a rounded diet and examine your sugar intake.
Exercise: 30 minutes of movement per day
Community: Surround yourself with supportive people, toxic people in our lives are as harmful as drugs or accidents
Properly Functioning Nervous System: Our job is to make sure your brain is talking to your body and your body is talking to your brain.
Giving Back
Community service is in our DNA, and we are dedicated to projects that fit with our wellness mission.
Dr Cris co-founded the 5K Grand Prix running series in Kennesaw, which over the past five years has put almost $1million back into our community foundations and charities.
Eaton Chiropractic has received several awards for service, like recently being named one of the Top 25 Small Businesses in Cobb County by our Chamber of commerce.
Dr Cris was instrumental in seeing Kennesaw named one of the top 30 U.S. communities for health and wellness by the White House's Lets Move! campaign.
Discover our approach to whole body wellness with natural chiropractic care. Schedule an appointment today!