The 7-Day Challenge
---
Are you tired before you even get out of bed in the morning?
Are you wondering why it seems impossible to lose weight?
Do you have insomnia?
Are you dealing with "man-boobs"?
Or "muffin-top"?
If you are, then you are like most of our patients.
While this program can't change everything immediately, we can guarantee that if you take this 7-Day Challenge on, you'll be stunned at how much better you can feel in a week.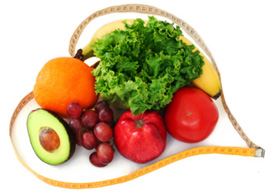 Eat better – and know why
Have more energy
Have better concentration
Get rid of the afternoon "lows"
Lose Weight
Sleep Better
These are typical results — and while everyone is different, if you're willing to try the Challenge, you'll be able to start changing health problems that you've probably given up on.
We include a free 30-minute consultation to see if this is right for you — call us and make an appointment. (770) 429-9733
This package includes all of the following:
A 23-page binder of information,that is composed of…
The Challenge Overview and Preparation Guide
·Myths of the Food Industry
·A Word about Sweeteners
·A Pantry Guide with Shopping List
·A Guide to Alcohol on the 7-Day Challenge
·A Troubleshooting Guide
·Recipes for Breakfast, Lunch,Dinner and Snacks
The Ultimate Fatigue Prescription DVD
– with snacks, food and cooking tips to make this easy – these are foods we eat every day!
Veggies Made Easy! DVD
– to give you quick, new ideas with easy-to-cook recipes to get more veggies in your diet.
Why Your Doctor Prescribes Supplements
– a book that outlines the basics of healthy eating and whole food supplementation.
A TOTALLY different type of multi-vitamin
– a vitamin made from REAL foods and organic vegetables.
Gymnema
– an herb shown to stabilize blood sugar, increase the sensitivity of the insulin receptors and, most importantly, REDUCE SUGAR CRAVINGS.
Coconut Oil
– shown to stabilize blood sugar, it acts quickly like a carbohydrate to give you energy, but doesn't trigger insulin AND doesn't get stored as fat.
See what patients say about the 7-Day Challenge:
"I simply can´t believe I lost 10 pounds in a week! I wasn't doing it for weight loss, but I tell you — I´m never going back to how I was eating before. I feel fantastic!"
—Pride C.
"I had no idea how easy this would be, or how much better I would feel. I've really struggled with being tired, and feeling bloated and basically feeling fat, and the 7-Day Challenge made me realize that it was all related to how I was eating. I´ve tried a bunch of different "diets"but they showed me how to make this work for ME. I can´t tell you how much I appreciate that this isn´t just a "diet" but is really a lifestyle."
—Mike R.
"I came in because I had not had a decent night's rest in ages. After trying multiple medications and not getting any relief, they explained how my type of insomnia was related to my blood sugar.The 7-Day Challenge gave me relief in only a couple of days — and not only am I sleeping more deeply now, but I wake up feeling rested. I've continued eating this way and have noticed many other small "problems" I had have cleared up. I had no idea the difference this would make."
—Holli S